We compiled a list of the top ten online slot games with a high RTP so you can win big and enjoy your favorite game simultaneously. Read here to find out more.
The online gambling industry has skyrocketed over the years, including various games for people to enjoy online. According to the latest statistics, more than 26% of the population gambles, with 17% of gamblers participating in online gambling. The popularity of online casinos is mainly due to the availability of various casino games, including slot games which are the most popular.
However, the ultimate purpose of casino games is to win money and win as much of it as possible. That said, the different factors come into play when choosing a game to play, including the house's edge and a game's RTP, which can determine how much money you win.
Therefore, assessing the games before playing them is essential to determine which game offers the most money. To make it easier, we compiled a list of online slot games with a high RTP to ensure you get the most money out of each game.
Why Does RTP Matter?
Return to Player (RTP) is a standard gambling term that refers to how much money goes into a game comes out. In simple terms, RTP determines how much you win. For example, let's say that a game has accumulated $100,000 in total. If the game has an RTP of 90%, it would mean it only gave $90,000 of the $100,000 it had.
Therefore, the greater the RTP, the more money you win. Hence, RTP is a crucial factor to consider when playing online slot games.
Top 10 Online Slot Games with a High RTP
There are thousands of slot games online, each offering a different RTP. It can take days to look through them and determine which online slot games offer the best RTP. To save you time, we looked through them and compiled a list of the top 10 slot games with a high RTP so you can win as much as possible.
10. Gonzo's Quest (96%)
Gono's Quest integrates adventure into slot games. The game revolves around Gonzo, a character on a journey to find the old city of Eldorado (the lost city of gold). The unique online slot game features an avalanche system rather than rolling reels, with 20 fixed paylines. The bets go as low as 0.01, and landing three free-fall symbols give users ten free spins. Gono's Quest is a must-play online slot game with a 96% RTP and a $200,000 maximum payout.
9. 20 Boost Hot Slot (96.33%)
One of the newest online slot games with a high RTP is 20 Boost Hot Slot. The game features a 5×3 layout with 20 paylines and traditional fruit symbols. Getting three, four, or five scatters gets you 200, 800, and 20,000 times bonuses. The online slot game allows you to double your winning after every win using the Gamble feature, offering a maximum win of $2.6 million.
8. Buffalo King Megaways (96.51%)
The Buffalo King Megaways is unlike any slot game you have ever played. The animal theme game consists of six central reels with two to seven symbols and an additional horizontal reel with four symbols, giving more than 200,000 ways to win. The Ante Bet feature takes the game up an ante, with the option to double the chances of getting free spins with a 25% additional spin cost. Moreover, you can multiply your wins by five, 20, or 100 times.
7. Big Bass Splash (96.71%)
The fishing-themed slot game offers one of the highest RTPs. The game consists of the general 5×3 style with ten paylines. The game offers a chance to multiply your bet by 200 times, and the scatter symbols offer up to 20 free spins. The multiplayer is introduced every time you collect four wild cards, giving you ten extra free spins. Moreover, the maximum wins go up to five thousand times the stake.
6. It's a Joker (96.98%)
It's A Joker is a horror-themed slot game with a simple 3×3 style and five paylines. The game, released in 2018 for Halloween, is still one of the most popular online slot games with a high RTP. With 400 times the stake jackpot and a multiplier that goes up to 16 times the bet for combination, the game offers many opportunities to win big. The random bonus feature gives two choices, one that can get you a chance to win five free spins and the other that gets you a chance to obtain a multiplier of up to 25 times.
5. White Rabbit Megaways (97.77%)
The nostalgia-inducing game is based on the famous novel Alice in Wonderland, with Cheshire cats, hookah pipes, rabbit holes, and several fantasy-themed symbols. If the 97.77% RTP wasn't enough, the game offers several bonus features to help you ensure victory.
4. Jokerizer (98%)
The 3d slot game features five reels with ten paylines and a simple play style. While the game does not offer free spins, the high RTP and bonus feature more than makeup. One of the game's main features is the Jokerizer mode, which can help you win up to 6000 coins.
3. Blood Suckers (98%)
The Vampire-themed slot game features five reels and 25 paylines. With scatter wins, up to ten free spins, wild cards, and multiple bonus rounds offer a maximum win of 1014.5 times the stake. The amazing graphics, exciting animations, spooky music, and high RTP make it a game worth playing.
2. Jackpot 6000 (98%)
Jackpot 6000 is a 3×3 slot game with five fixed paylines that offers one of the highest RTP in online slot games. Moreover, the Heads or Tails Double Up feature allows you to double your winning if you pick the right side on a virtual coin flip. The super meter features to boost your winning, which helps you win up to 6000 coins if you collect two joker symbols.
1. Plinko Slot (99%)
At first place on our list is Plinko Slot, which offers a whooping RTP of 99%. Moreover, the game does not require complex strategies and is one of the simplest online slot games with a high RTP. The game features a pyramid from which a fuchsia ball drops. At the bottom of the pyramid, you have nine options to choose from where you think the ball will drop. You can choose between eight to 16 paylines, with eight offers to multiply winnings by 29 times and 16 multiplying winnings by a thousand times.
| | | | |
| --- | --- | --- | --- |
| 1. | Plinko Slot | 99% | |
| 2. | Jackpot 6000 | 98% | |
| 3. | Blood Suckers | 98% | |
| 4. | Jokerizer | 98% | |
| 5. | White Rabbit Megaways | 97,77% | |
| 6. | It's Joker | 96,98% | |
| 7. | Big Bass Splash | 96,71% | |
| 8. | Buffalo King Megaways | 96.51% | |
| 9. | 20 Boost Hot Slot | 96.33% | |
| 10. | Gonzo's Quest | 96% | |
To Conclude: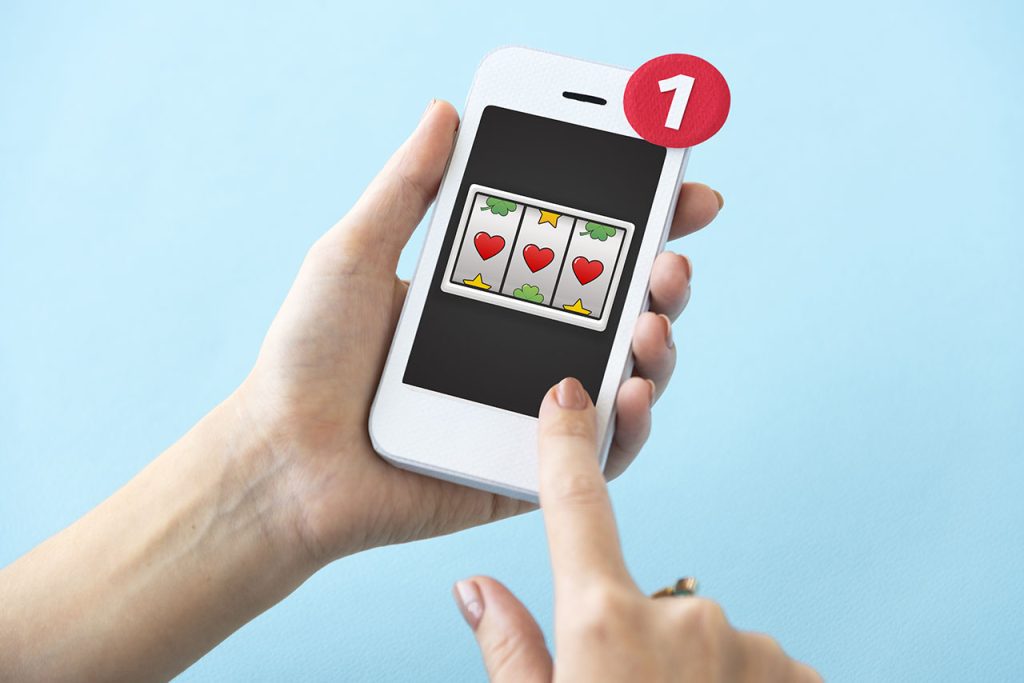 Finding online slot games with a high RTP can be challenging, and you might not like playing the ones you find. Therefore, you can try playing the ten games from our list to find one you like; each offers a considerably high RTP, so you don't have to worry about the amount you win.