Understanding volatility and RTP in slot machines can go a long way in helping you choose the slot machine that could improve your odds of winning.
Slot machines have been around for hundreds of years. Slots are arguably the most popular option when it comes to casino games. The game is incredibly easy to play, it does not require a lot of tactical knowledge or strategy, and you are not competing with other gamblers to win the prize. You simply enter your coins into the machine, play the spin, and hope that the slot machine gives you a winning payline for that spin.
Slot machines have also made their way to the online casino world, and everyone loves it. You can finally enjoy the thrill of hitting the slot machines right on your computer or in the palm of your hands. Online slot machine games have come a long way over the years. You can find thousands of online slot machines with different features, themes, amazing graphics, and prizes.
Spinning reels on online slot machines is an entertaining experience. But just like with land-based slot machines, most people end up losing a lot more money than they win, unless they land the rare jackpot prize. Choosing the right slot machine, however, could set you up with better odds to land more winning spins.
When choosing slot machines, it is easy to get enamored by eclectic themes and the overall appearance of the virtual slot machine. If you choose the online slots games you want to play based on that alone, it is unlikely for you to find a game that can secure big profits for you. Instead, there are other more important aspects of slot machines you should consider when you are looking for games to play.
The odds of winning at slots are different with every game. It is necessary to learn about some of the rules and odds you should expect with online slots to determine how you can improve your chances of winning more often.
If you are no stranger to slot machines, you might have heard of the terms "RTP" and "volatility" while playing slots. Most people do not know what they mean. The RTP and volatility of slots are crucial factors to consider when choosing slot machines to play because they can play a role in determining how much you can win or lose.
What Is RTP In Slots?
RTP stands for Return-To-Player, and the term describes the proportion of the amount a slot machine pays back to players over a large number of spins. RTP is typically expressed as a percentage.
Suppose that there is a slot machine with an RTP of 96%. In that case, after playing millions of spins, the average amount of money the machine pays back to players will be $96 for every $100. However, you should remember that the RTP is based on a massive amount of spins. A short session of a few hundred or a few thousand spins over which you spend $100 does not guarantee that you will win back $96.
A game that pays back exactly $96 after 100 spins would not exactly make for an entertaining game to play, right?
A slot machine is programmed to give back the specified percentage of the total money that goes into it, but the distribution of the RTP can vary. We will discuss the variation in slots or volatility, next,
What Is Volatility In Slots?
The volatility, or variance, in online gambling is a term used to determine the risk of losing a bet. In simple words, the volatility suggests how often players can expect to win or how big or small they can expect the prizes to be. Slot machines have three levels of volatility: low, medium, and high.
Low Volatility Slot Machines: Also called low variance slot machines, these slot machines give you more chances to win, but the size of the prizes will be significantly smaller. They might not be too exciting to play because of the small prizes, but they offer steadier payouts that make them appealing to many players.
Medium Volatility Slot Machines: Also called medium variance slot machines, these slot machines strike a fine balance between high and low variance. These games can become frustrating to play but offer decent returns, provided that you land a winning spin.
High Volatility Slot Machines: High variance slot machines are high-risk machines that rarely pay out, but once they do, lucky players can expect to win massive jackpots. High-risk slot machines are a favorite among slot machine players with massive bankrolls and the time and patience to pursue jackpot prizes.
Why Are RTP And Volatility Important When Choosing A Slot Machine?
All slot machines, whether land-based or online slots, rely on random number generators to provide results. Random number generators are complex mathematical algorithms designed to provide a completely randomized result for every spin, regardless of the results of previous spins. Each spin of the reels is independent of all other spins. It means that slot machines rely entirely on luck to determine the results.
Unlike many other skill-based casino games, there is no strategy you can use to impact the result of each spin to move the odds in your favor. If you win, it is primarily because you were lucky. However, the RTP and volatility of slot machines can help you choose slot machines that may be better for your budget in the long run.
Slot machines with a high RTP and the right balance of volatility can provide you with a decent payout when you win. It is worth noting that even with high RTP slot machines, you can have big losses.
Wrapping It Up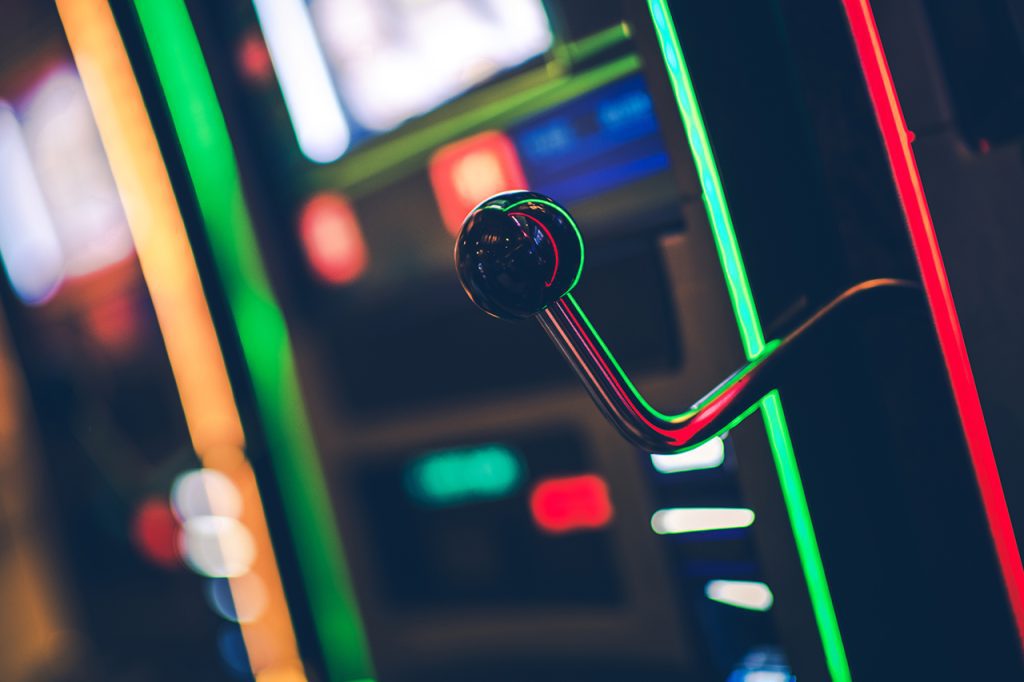 Many people believe that online casinos can manipulate the RTP and volatility of their slot machines. This is untrue. Online casinos do not own the slot machines or other games they offer. These platforms merely rent the slot machines from game developers, and the games are stored on the developers' servers to ensure that there is no tampering.
Some people believe that the RTP and volatility of a slot machine are entirely irrelevant during a single session. You could consider this true and false simultaneously. While it is true that anything can happen in a single slot session, it is also true that a slot machine with a higher RTP will likely payout more than a slot machine with a lower RTP.
To wrap up this post, we will leave you with a few tips to keep in mind when playing online slots:
If your goal is to have fun, go for the more intricate video slot machines with all the bells and whistles while checking their RTP and volatility.
If you want to keep playing as long as possible, concentrate on picking slot machines with very low minimum bet limits, like penny slots. The chances to win might be low, but you get to keep enjoying the experience for longer in a single session.
If you want to make the most money possible, you might want to choose high RTP machines with high variance. However, it is equally possible for you to lose a lot of money chasing the jackpot prize.
Online gamblers have different tastes, and one player's style of playing might be different from another. The most important thing to remember is that when you are playing online slots, you should gamble responsibly and play only with money that you can afford to lose.
We hope this guide helped you understand RTP and volatility in slots better. May lady luck keep you in her good graces. Best of luck!